Denisse McMahon
Controller
DIRECT LINE : 914-377-0301
FAX LINE : 914-377-0302
dmcmahon@clasonpointpartners.com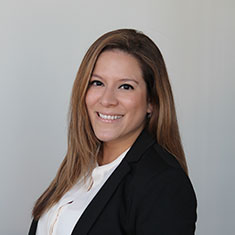 Denisse is the Controller at Clason Point Partners Inc. where she oversees all accounting matters of the company, including but not limited to, internal and external financial reporting, treasury, financial planning, government contract invoicing, and employee payroll.
Prior to joining the CPP team, Denisse held various assistant controller positions working alongside CFO's and CEO's governing all aspects of accounting, annual budget planning, management of cash flow, and construction accounting for residential and commercial real estate and development companies.
Denisse holds a Bachelor of Arts Degree in Accounting from Iona College. She currently resides in the Bronx, NY with her husband and son.