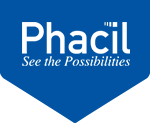 Phacil
Phacil, Inc. ("Phacil") is a leading provider of mission-focused, results-driven technology solutions including software services, systems engineering integration and operations, cybersecurity, and service desk to civilian and defense agencies of the U.S. federal government.
Phacil is a former U.S. Small Business Administration ("SBA") certified 8(a) corporation established in 2001.  Phacil is headquartered in Arlington, Virginia and has approximately 900 energetic, highly-skilled professionals holding numerous advanced IT certifications and security clearances.
Phacil's approach to serving government customers focuses on quality and well-executed delivery of technical solutions. Phacil uses a unique performance model for delivery that incents its employees to provide excellent customer service.  We attribute the company's consistent growth and success to its focus on recruiting the best people and treating them with the utmost dignity and respect.
Phacilians have tremendous work ethic and integrity, and serious dedication to their profession. In fact, one of their customers described that dedication as "ferocious execution." Phacil takes pride in working with customers to increase efficiency and streamline business processes; helping them reap the benefits of new technologies and industry best practices.
Phacil's mission is to consistently demonstrate commitment to superior customer support, excellence in performance, and service to the nation. Phacil continuously strives to enhance efficiency for its customers by leveraging their technology expertise and best practices to deliver mission-focused, results-driven solutions.

Management Consulting, Inc. (MANCON)
Founded in 1983, MANCON has successfully demonstrated the ability to provide quality services, on time, and within cost.  Because of our performance, the company exceeded all small business standards, and became a large unrestricted business in 1994.  Knowing the job and performing those functions efficiently has contributed to the company's expansion and growth.  MANCON has been in business for over 32 years, providing engineering, financial, acquisition, supply and warehouse operations, professional, technical, administrative, and clinical services to the Federal and State Governments nationwide.  Currently, MANCON has employees working in 42 states in the continental U.S., and overseas in Hawaii and Puerto Rico.  We have also supported overseas government agencies in Japan, Iceland, Guam, Italy, Azores, and Bahrain.  For the past five years, MANCON has provided services to federal and state agencies on over 6,000 task orders 10 million hours worked.  MANCON has strived for excellence in supporting customers which has resulted in providing a diverse mixture of high level professional labor categories in engineering, technical analysis, program management, supply chain management, business process reengineering, and industrial operations.  We take pride in providing an exceptional warehouse specialist as we do with a scientist supporting experimental techniques and analysis of aging aircraft at the Army Depot.  MANCON is tried, tested, and proven. MANCON's contracts cover the following lines of business:
Administrative and Clerical Support Services
Information Technology Support Services
Specialized Technology Services
Financial Support Services
Medical Support Services
Industrial Support Services
Engineering Services
Education and Training Services
MANCON has field offices in Virginia Beach, VA., Washington DC., Mayport, FL., Corpus Christi, TX., San Diego, CA. and each office has Site Managers responsible for specific geographic locations within their regions.

Extensis
CPP has partnered with Extensis, a Professional Employer Organization (PEO) to provide both HR and payroll functions. Extensis was established in 1997 to offer a truly personalized PEO service model. Extensis' goal is to make the complex world of HR simple and help entrepreneurial companies achieve their aspirations.
Today, Extensis is one of the largest PEOs in the U.S. and the fastest growing PEO in the Northeast. Extensis manages over $1 billion in employment-related costs annually. A highly regarded PEO, Extensis is among the five percent of PEOs with an Employer Services Assurance Corporation (ESAC) accreditation, the nationally recognized gold standard for PEO reliability and financial assurance. Extensis' success is directly linked to their belief that HR and benefits should not be a one-size-fits-all solution.
Through our partnership with Extensis, CPP is able to provide our employees with 'large-business' type benefits. With Extensis, CPP has consolidated our HR, benefits and risk management functions in one place—and eliminated the challenges of managing multiple vendors.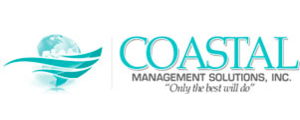 Coastal Management Solutions, Inc. (CMS)
Coastal Management Solutions, Inc. ("CMS") was founded in August of 2005 to provide professional support services to commercial and government clients.  A Woman-Owned Small Business located in Virginia Beach, VA, CMS quickly established a reputation for providing clients with innovative solutions, responsive management, and timely deliverables, which enabled the company to expand its service offerings. CMS is now involved with supporting the Federal government in multiple functional areas including administrative, technical, logistics, healthcare, financial, information technology, industrial, information and arts, specialized technology, and program management.  CMS currently has employees in 13 states in the continental U.S. We currently hold the prime contract for all of the PSD's for the US Navy in the continental US with the exception of Hawaii. We were 1 of 6 awardees on the $350 million dollar GBS IDIQ which generated 1000's of task orders. CMS is proficient in staffing large and small groups of employees across the Continental U.S.  The company operates on principles devoted to customer service, quality, and innovation. CMS's staff of professionals brings vastly experienced management, operations, and human resources personnel that has developed and implemented proven policies and procedures for tracking performance and deliverables, communicating with customers and employees, quality assurance and cost control on Government, non-profit, and commercial operations.